Under 12 girls collect their prize
The girls' team – aka the Dragons – are making quite a habit of trekking over to Eden Park to collect their grade winners' pennants – this is the third year they've won something!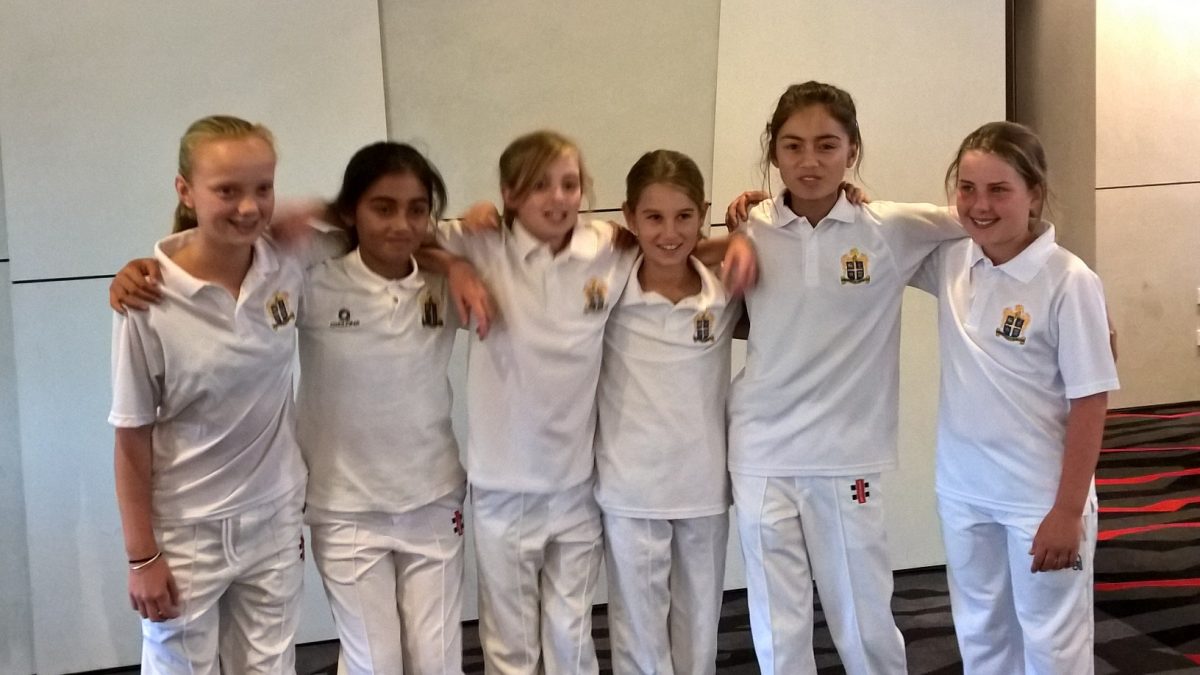 The girls headed over on Wednesday night to collect their award for winning the Under 12 B girls grade in the pre-Xmas competition. Not all of them could make it and the parent taking the photo was obviously a bit shakey on it but with good reason – pride will do that!
Auckland Cricket gave out pins this year that the girls can add to their caps which is pretty cool. Pennants will come later. Team member Annabel did a great job thanking the parents, coach, manager etc in front of a crowd. The winning team players were Jasmin Barrow, Leyla Butt, Molly Moxley, Rose Moxley, Amber Butt, Claudia Davison, Annabel O'Rourke, Brooke Te Wake, Rebecca Nicholas.
Once again congratulations girls. For your first season in hardball you've done brilliantly. See you at prizegiving and back in your pink caps next year!
Thanks to Stacey and Kevin Nicholas for all their hard work this year with the team. Without volunteers, there wouldn't be teams.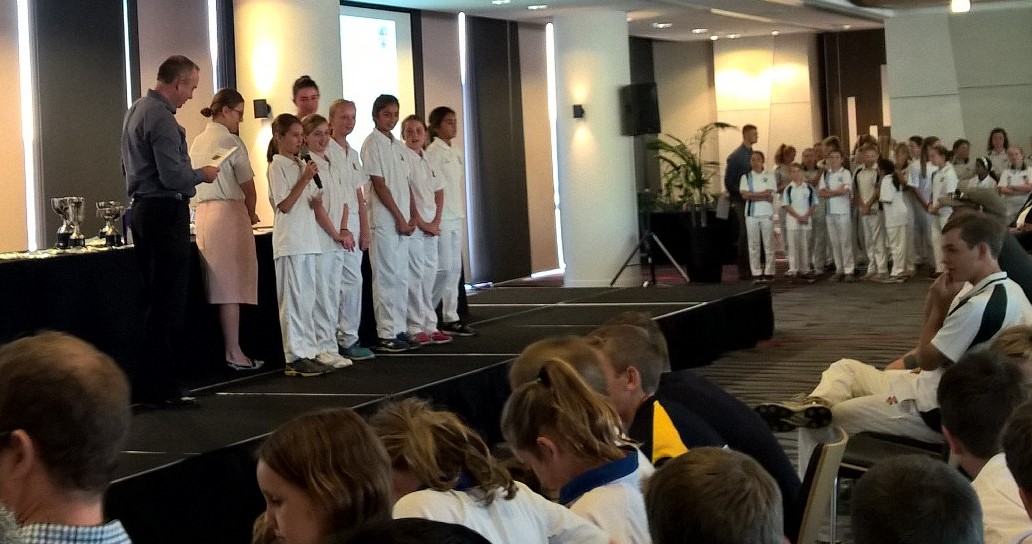 ---
---