Superstar Cricket kicks off for 2016
Friday November 4 was the first official match day for our Superstar cricketers. More than 50 children are playing in the Superstar Kiwi Grade and just under 50 in the Superstar Have a Go.  With around 100 kids and their caregivers on the bottom of field it was a real sight!
This week we'd like to pay a bit of attention to the coaches – some will and some who have been coerced into the roles – we thank you all!
Roger Henderson must have enjoyed it last year because he's back coaching the Aces, Craig Panther and sidekick Jonny Monchy are co-coaching the Volts, and there's a new coach for the Firebirds – Simon Elliffe.
We welcomed back Reuben Price coaching the Knights with a new helper Nathan Koppen. Rob Gormley's team has now progressed from Have a Go to Superstar Kiwis and he's coaching the Stags. Nick Carey and Dan Austin share the coaching role in the Superstar Kiwi Wizards team.
The Superstar Have a Go grade welcomes Mark coaching the Lions, Tim coaching the Tigers, Jason coaching the Leopards and Sabina coaching the Panthers as newbie coaches.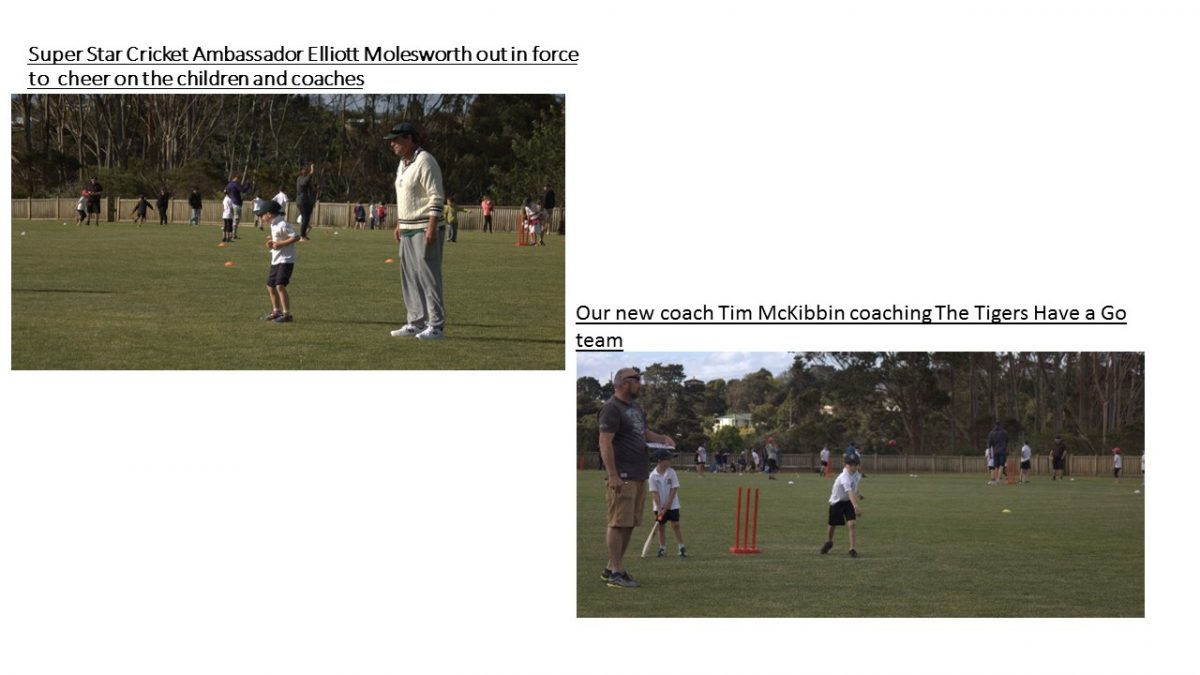 We also thank Cecelia Molesworth for helping lead the Cougars on their first night.
Our Superstar Cricket Ambassador, Cecelia's dad Elliott Molesworth, is never far away helping everyone find the fun every Friday night, as well as giving the children tips about the game he's played for many years! Another great guide for us is premier player and club manager Akash Christian.
This year, games are set up on the bottom field but this week we will relocate the barbecue for your team's turn on the sausage sizzle and bring down the comfy bean bags.  The bar is still open to get a drink upstairs …. for those old enough!
It was a great carnival atmosphere on the first night with lots of newcomers and "old" hands giving it their all, hitting boundaries and fielding their hardest. Some great catches were taken and at the end of the evening we had a bit more ball-catching … those left got to light a few sparklers to mark the first match.  (We have a few left over that we will sparkle with after the game this week, if you want to stick around!)
Well done on a cracking first Friday of Superstar Cricket!
Sabina Croll
Birkenhead Community Liaison Officer
022 311 8695
community@birkenheadcricket.co.nz
---
---