4As father and son fun
November 29
The 4As were at the club for a third consecutive weekend which was great.
After losing the the toss we were sent in to bat. The Oratia opening pair bowled accurately and with the ball swinging were a real threat. But their efforts were superbly negated by Wayne (24) and Seton (39) as they knuckled down and got through their opening spells putting us at 0-12 off 6 overs. From there they accelerated well till Wayne fell just before drinks. Enter youngster Neil who followed up last week's effort with a classy 91* well supported by his old man  Elliott (67*) who came in for the final 15 overs. Together the Molesworths compiled an unbroken 141 run partnership. That put us at 250-2 off our 40 overs and we went into the innings break in high spirits, although a couple of the boys wondered if they might get a bat any week soon.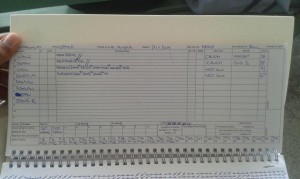 The bowling effort started well with Seton opening up with a wicket maiden. The Oratia top order were being aggressive as expected which enabled us to pick up regular wickets. They reached 4/94 at drinks, their number 3 holding the innings together and looking good. Unfortunately Wayne had taken a blow to his hand so Damian had to keep wicket after the break. Much to the relief/surprise of the team this did not single-handedly cost us the game. As scoreboard pressure mounted, Luke (2/46) got rid of their number 3 for 51. From there we wrapped up the innings nicely dismissing them for 144 in 32 overs. Seton showed his all-round skills picking up 4 for 11 off 6 overs.
A highlight of the game was one of the Oratia lower-order batsman coming out to the middle and telling us he's had three ducks in a row. After a little banter, the poor guy was caught behind second ball. He stood his ground and looked around with a smirk on his face until he is given out by the umpire. He then turns around and says 'I was hoping for a no-ball or something' and  trudges off. But he was still grinning all the way – perhaps looking for 5-fer in ducks next week.
Like many teams around the country the 4As paid their respect to Phillip Hughes ahead of this game by putting out their bats and observing a minute's silence. Former club chairman Elliott Molesworth said a few words and like many teams, there was a bit of an extra urgency to the way the boys played today.
---
---